Arts picks in Westchester: 'Watershed Moment' installation, streamed ballet, talk on Race, Class and the Blue Collar
Editor's note: This listing was provided by County Legislator Terry Clements.
ONGOING: Shostakovich Insights with the Pacifica Quartet
Friends of Music Concerts presents an online presentation by two members of the Pacifica Quartet: violinist Simin Ganatra and cellist Brandon Vamos. The program will discuss Shostakovich's String Quartet No. 2 in A Major, Opus 68and provide an inside look at how the musicians approach their performances. In addition to recording and touring with the Pacifica Quartet, the artists are professors at the Jacobs School of Music at Indiana University. The presentation is available online here.
FRI, SEPT. 18 THROUGH NOV. 1: Watershed Moment Opens at Lyndhurst
Beginning this Friday, Lyndhurst will offer a fall preview of its Watershed Moment installation, which will mark the opening of the unrestored swimming pool building after a period of extensive stabilization.  Artist and historic preservation expert Jorge Otero-Pailos combined water sounds and dust to transform the site-specific installation into a meditative space. The building is well-ventilated and provides ample social-distancing space between visitors. Hours: Fri-Sun: 10am-4pm.
SAT, SEPT. 19: Live-Streamed Ballet Performance
The Untermyer Performing Arts Council will present "Ballet Under the Stars," a live-streamed performance with the Connecticut Ballet at Untermyer Park this Saturday. This performance will include unique solos and duets, and one piece featuring five dancers. Several of the pieces were choreographed using Zoom, with both choreographer and dancer communicating entirely remotely.  Choreographers include Julia Bengtsson, Elena Comendador, Carlyn Hudson, Iddi Saaka and Lauren Lovette. Begins at 5:30pm via the Council's Facebook Page.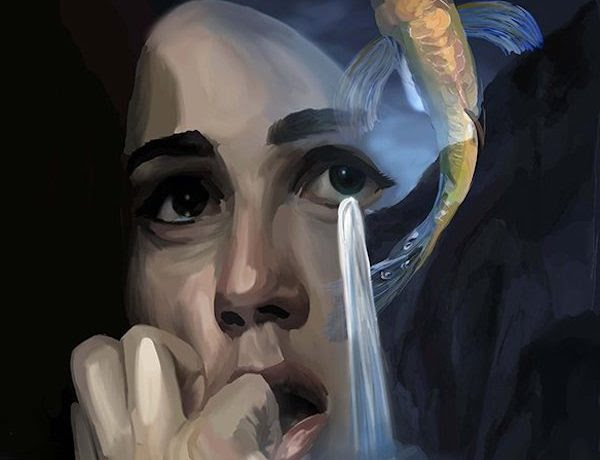 SAT, SEPT. 19: Online Opening Reception: Time of COVID
Bethany Arts Community will host an opening reception for Art in the Time of COVID, a virtual exhibition featuring the works of New York State Art Teachers Association members. This exhibition examines how teaching artists are meeting the current challenges of the pandemic, social justice, politics and the multitude of personal trials. Begins at 2pm via Zoom.
MON, SEPT. 21: Virtual Artist Talk on Race, Class and the Blue-Collar
Clay Art Center will present a virtual artist talk with Kyle and Kelly Phelps, artists and professors at universities in Ohio. The twin brothers use their exposure to the blue-collar working class that surrounded them growing up as inspiration for their joint sculptural work. Their work consists of clay and found objects and provides expressive narratives about the struggles of race, class and identity in the American Midwest. Begins at 7pm via Zoom.
For a full list of arts groups presenting virtual events, click here.